Freelance

Sales / Fundraising
NOTE: This job listing has expired and may no longer be relevant!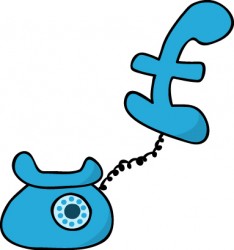 Job Description
Salary:  On-going monthly commission
Location:  UK
Start: Immediate
Hours: Full time & part time to suit
Operation Telefund is an innovative fundraising venture allowing businesses to support a local charity of their choice, support international aid in developing countries and fulfill their Corporate Social Responsibility, at no extra cost – simply by switching utility providers.
Operation Telefund is looking for outgoing, passionate individuals who would like an opportunity to earn an on-going, residual income whilst fundraising for local and global organisations. Agents and the chosen charity will receive a percentage of their business customers bills – every month!
~ Personal Impact ~ Local Impact ~ Global Impact ~
No experience necessary. Training and resources provided.
How to Apply
To be considered for this Fundraising / Sales role please send your CV
91540 total views, 5 today
Apply for this Job